Behold, world! Introducing one of the E3 specials in Just Dance 2018: Naughty Girl by Beyoncé!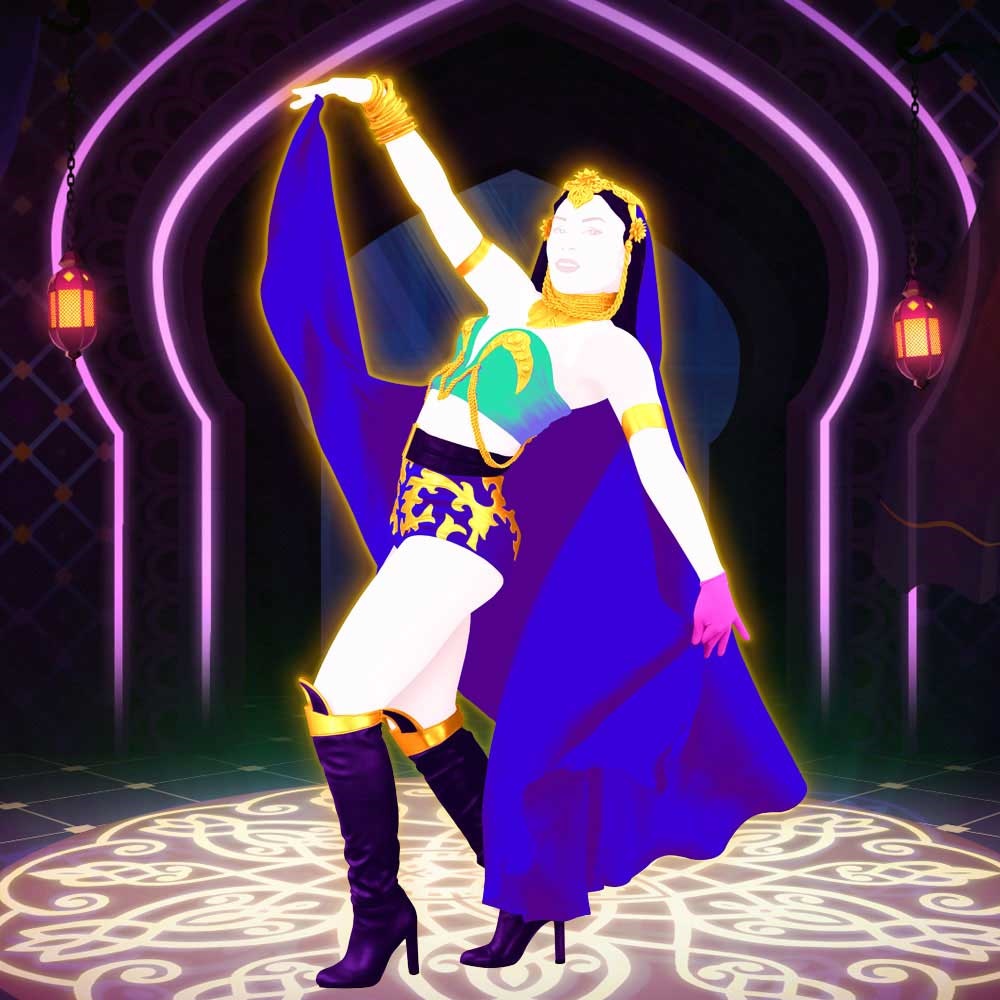 Naughty Girl coach.
The dream features a routine that sets place in an Arabic/Indian-like town/city/province where some elements such as ark designs flash/pulse to the beat of Beyoncé's Naughty Girl. The dancer is best to be describe as a sexy woman in dark indigo and gold outfit while a long dark indigo fabric is tied in her hair and a finger in her left hand. As I can think of it, it rather fits on the song.
Chiwawa coach (sorry, it's not Jemmy again. She wore this outfit)
Then the final scene switches on a colourful backdrop that somehow resembles the style of the Just Dance 2016-era. About four coaches seem to be present but I only remember the classic coach of Chiwawa and an AA dancer in a futuristic white armour.
Then I woke up.